The Middle East's start-ups are leading the way as the region becomes a world leader in innovation and the knowledge economy. While launching a start-up in the Middle East is not always easy, many entrepreneurs are successfully founding and building businesses that are improving people's lives, delivering innovative products and services, and boosting the regional economy.
ZDNet, a business technology news website published by CBS Interactive, recently featured four Middle East start-ups led by young people that are catching the attention of investors and the regions' governments. Here's a closer look at them.
Transportation: SWVL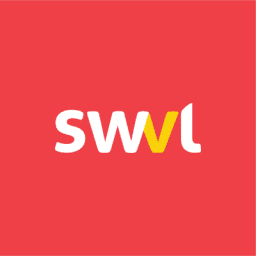 This Egypt-based company allows people to use an app to book a seat on buses in several cities. SWVL has set itself apart by securing Series A and B investments that set the value of the company at about $100 million. Its app has had more than 1 million downloads as well. Launched in 2017, the company already has opened in Pakistan, is piloting a program in Nairobi, Kenya, and has announced plans to expand to major cities in Bangladesh, Indonesia, and the Philippines by late 2020.
The company gives users access to affordable, fixed-rate bus fares along more than 600 routes in Cairo and Alexandria, Egypt, alone. Users can reserve and pay for their ticket on the app, making the process more efficient for public transportation riders. According to SWVL, its prices are between 30 and 40 percent cheaper than using a car. The company's founders built the app around the idea that the cars packing streets were wasting people's time and money as they sat in traffic and drove around looking for a place to park. They describe the SWVL app as a "technology-based alternative to public transportation."
SWVL co-founder and CEO Mostafa Kandil told media outlets that that in the first six months of 2020, he wants to raise more than $100 million in financing. In the next five years, he'd like the company to be valued at $1 billion.
Energy: E24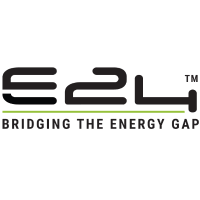 For many communities in the Middle East, power outages have become a part of everyday life. Those who can afford generators use them to retain power during outages, but for many, this isn't an option. Generators are also noisy and create additional pollution.
Now an international company, E24 stores solar energy and uses battery systems to provide an affordable, clean, and reliable energy supply for private residences, offices, and factories. E24's goal is to ensure customers a 24-hours-a-day, 7-days-a-week uninterrupted source of power. Clients can monitor their energy usage from their mobile or desktop computer and make adjustments when necessary.
Antoine Saab, who is from Lebanon, founded E24 after living in Canada and Saudi Arabia, where power outages are uncommon. When he moved back to Lebanon, war had destroyed the country's electrical infrastructure, and the government rationed energy. After two years of research and development, Saab created an energy storage system, in part to stop the use of generators that were harmful to the environment and people's health. Now, Saab's system releases stored energy when power outages begin, maintaining the user's power supply.
E-commerce: Miswag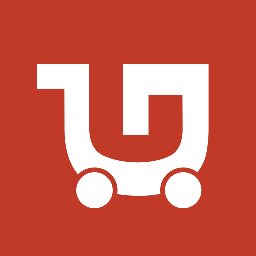 Miswag, the first e-commerce company in Iraq to provide delivery to all the country's major cities, remains a market leader even as other companies enter the field. The company was built by Iraqi entrepreneurs and opened in 2014 with the goals of boosting Iraq's economy, providing jobs, and encourage private sector growth. By 2017, Miswag had branches in Baghdad and Erbil, more than 700,000 Iraqi users, and an inventory of goods from more than 250 brands from international and local vendors. Users can buy anything from books to clothing to food on the platform.
Now, Miswag has about 250,000 Facebook followers and an inventory that includes international products from brands such as Quaker and Tate & Lyle. Goods can be ordered online and paid for via cash on delivery, or purchased at the company's stores in its main branches. In early 2019, it was reported that Miswag potentially was worth about $2 million and maintains a healthy rate of growth.
Health: Healthy.io

This Israeli start-up turns users' smartphones into a testing and analysis device that provides clinical urinalyses. Based in Israel, Healthy.io raised $18 million in Series B funding in February, and its founder and CEO, Yonatan Adiri, was named one of Time magazine's 50 Most Influential People in Healthcare in 2018. The funding will help the company expand to the United States.
The app, which uses a smartphone app and camera to read and interpret urine samples from cups and disposable strips, can help with the early detection of kidney disease. In the United States, this home testing service potentially could save Medicare billions of dollars spent on treating kidney disease.
Healthy.io is now using its technology, which converts a smartphone camera into a "clinical-grade analyzer," to develop a cystitis test that will be available in a major British drug store chain.