A smart agriculture startup has received a commitment for $100 million in startup funding from a Kuwaiti investment company.
Wafra International Investment Company, the national investment company of Kuwait, announced in early April 2020 that it had committed a multi-phase investment to Pure Harvest Smart Farms. Wafra's investment is the largest of its kind to a Middle Eastern regional agricultural technology company. Company officials said the money will fund ongoing development of its controlled-environment agricultural facilities, where fruits and vegetables are grown without the use of pesticides.
"The global need for innovation in agriculture has never been greater," Sky Kurtz, chief executive and a founder of Pure Harvest, said in recent press interview. "The recent COVID-19 crisis and resulting supply chain disruptions further highlight the need for substantial local-for-local food production capacity, especially for fresh, nutrient-rich foods."
The Beginnings of Pure Harvest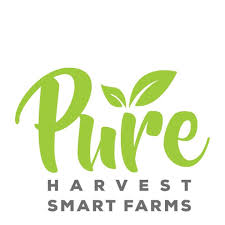 Pure Harvest was founded in 2017 by Kurtz, Mahmoud Adi, and Robert Kupstas. Kurtz had recently traveled to the Netherlands to learn from experts there about sustainable growing techniques and crop varieties. The group founded Pure Harvest with the vision of providing healthy fresh fruits and vegetables to the MENA region year-round.
Pure Harvest's pilot facility was planned for Nahel, Abu Dhabi Emirate, UAE. By the end of the year, Pure Harvest had secured almost $6 million in initial funding for its first greenhouse, which would create a climate similar to that in the Mediterranean.
Ground broke for the 6,200 square meter greenhouse in March 2018. After a 2.5-month growing season, the first crop of tomatoes in the greenhouse were ready for harvest. The yield was high enough to demonstrate that commercial-level quantities could be grown in a greenhouse at a reasonable cost.
Combating Challenging Growing Conditions
Fresh produce is generally expensive in the Middle East. The region's hot, humid growing conditions and extremely short growing season aren't conducive to commercial agriculture. As a result, much of the region's food is imported. Stores often can only offer a small variety of fruits and vegetables that aren't that fresh.
Meanwhile, many Middle Eastern countries are facing trends that only exacerbate the limited supply of fresh produce. Other countries are less interested in buying Middle Eastern oil, changing climate conditions are less conducive to agriculture, and the population is growing.
Pure Harvest's high-tech greenhouse is an antidote to these issues, according to Kurtz. Unlike traditional greenhouses, which primarily shield plants from the outside environment with glass walls and roofs, Pure Harvest's greenhouses contain climate chambers that remove heat and humidity from the outside air.
The moisture that creates humidity is transformed into water for hydroponic growing systems that are carefully monitored to ensure the plants' maximum health. Each window is made of triple-paned glass that deflects heat and manages the level of light that comes through. In addition, the airflow inside the greenhouse is pressurized and temperature-controlled to give plants extra doses of carbon dioxide.
Initially, the greenhouse grew tomatoes and strawberries. Growers are adding other vine plants, such as cucumbers and eggplant, as well as greens and herbs.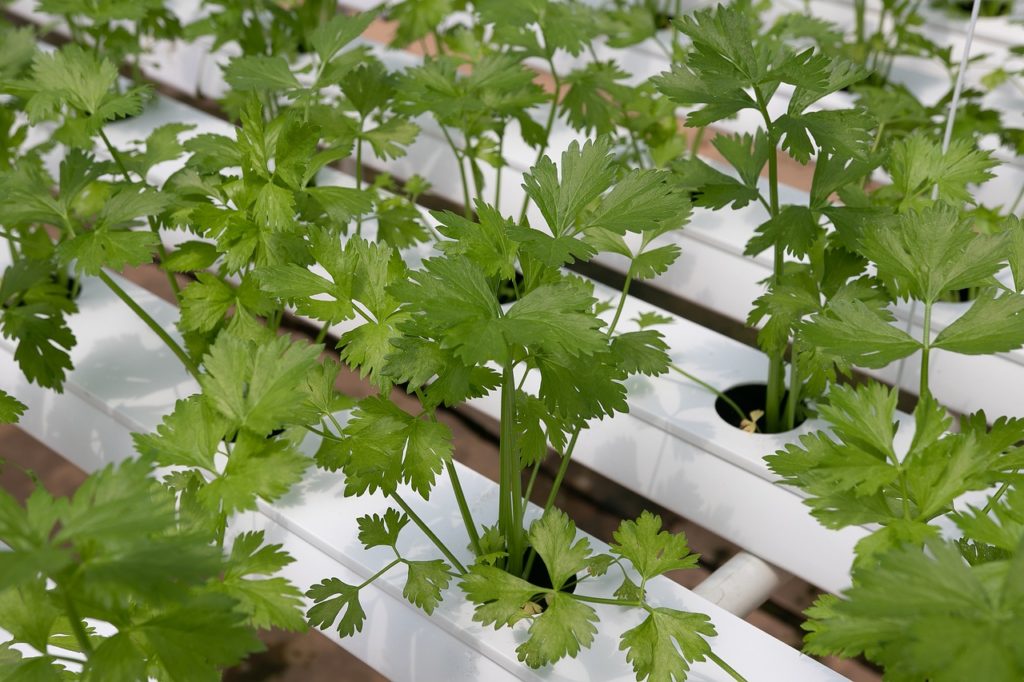 Increasing Yield and Efficiency
In addition to growing more types of crops, Pure Harvest expects to significantly increase yield. Initial estimates found that its greenhouse methods could produce six to eight times more food per meter than low-tech greenhouses. Pure Harvest's methods also use about one-seventh as much water as low-tech greenhouse and are 32 times more water efficient than traditional field farming. In terms of yield, Pure Harvest's greenhouse can grow 17 to 23 times more food per area than traditional farming.
While Pure Harvest has not released how much it costs per square meter to grow produce in its greenhouses, Kurtz has said "it's significant." However, he added that Pure Harvest produce will be 20 to 40 percent cheaper than imported fruits and vegetables when the greenhouse grows at scale.
Moving Forward with New Funding
Kurtz has been upfront about the challenges Pure Harvest faces, including the uniquely harsh climate in the Middle East and the lack of investment in technology to develop sustainable agricultural practices. He's also acknowledged that government subsidies for low-tech farms help competitors keep prices lower and that shoppers tend to believe local produce is not as high-quality as imported fruits and vegetables.
He stresses that innovation in agriculture, especially in the Middle East, is vital. Additionally, the COVID-19 epidemic has only further highlighted the need for the region to become less dependent on imported food.
The $100 million investment, he said, will help the company hire key employees, increase its technological capacity, and provide more advanced agricultural solutions to the region. Significant retailers and airlines have offered verbal commitments to Pure Harvest. With the Wafra funding, Pure Harvest is poised to make a lasting impact on the region's access to fresh, healthy food.