Saudi Arabia has taken its first major step toward large-scale renewable energy with its announcement that the government is taking bids for the Sakaka utility-scale solar energy project.
The project is part of the government's proposal to generate more than 9.5 gigawatts of electricity a year from renewable sources. "The whole idea of this is to give investors a sense of comfort that the Kingdom has a long-term vision for renewable energy," Turki al-Shehri, who leads the Kingdom's Renewable Energy Project Development Office (REPDO), told Reuters in summer 2017.
The Saudi government's plans include developing up to 60 renewable energy projects by 2023 with between $30 billion and $50 billion in investment.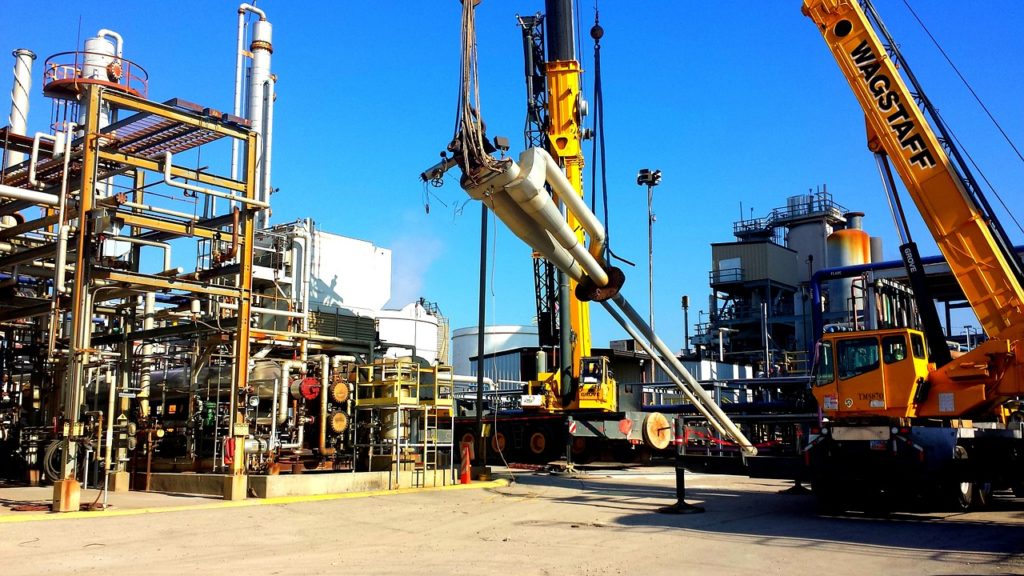 Moving on from oil
Saudi Arabia's focus on renewable energy signals its desire to move away from its dependence on oil and become a "solar powerhouse." The Middle Eastern country is one of the biggest oil producers in the world, and years of low oil prices have forced the government to dip deeply into its cash reserves. The government would rather export valuable oil, which generates income, than use it domestically. According to Bloomberg, Saudi Arabia obtains less than 1 percent of its energy from renewable sources.
Saudi leaders have said they are concerned about increasing problems associated with climate change. Saudi Arabia "ranks high" in the production of greenhouse gas carbon dioxide emissions, according to John Sfakianakis of the Gulf Research Centre, as the country burns a significant amount of oil to create electricity needed for Saudi residents to stay cool during the long, hot summer season.
As it transitions away from oil, Saudi Arabia could capitalize on its abundance of sunshine to fuel a slew of new solar power plants. The country is also interested in wind energy and nuclear power plants.
While Saudi leaders expect that a significant amount of outside investment will fund the government's renewal energy projects, the government-run Saudi Arabian Oil Co., also called Aramco, will likely make an initial public offering of 5 percent that could raise as much as $2 trillion in cash for the projects.
Saudi Arabia 2030 Plan
The Sakaka solar project is part of Saudi Arabia's 2030 plan, a vision to attract global investment and help the country become an epicenter of trade, as well as to capitalize on the country's many natural resources rather than solely relying on oil. Shehri has said that renewable energy should save Saudi Arabia the equivalent of 18 million barrels of oil for electricity by 2020.
As the country diversifies its economy and better connects with world trade, investment, and industry, leaders envision new economic sectors that will generate jobs and a cleaner environment. Overall, the vision embodies a better quality of life for the people of Saudi Arabia.

Building in phases
Shehri said that the energy ministry has received a lot of interest in investment from China and that officials are pleased with the response to the Sakaka project and other projects in the works. The country will develop its renewable energy sector in phases, starting with solar power and later incorporating wind power plants and nuclear facilities.
Officials expect that the first phase of projects will generate about 700 megawatts of renewable energy, and the second phase will add 1.02 gigawatts between solar and wind plants.
Developers will work on an "operate and own" system. Those who develop solar plants will retain ownership for 20 years. Wind plant developers will own the facilities for 25 years.
Sakaka bids
Saudi officials have said that they are confident that developers will capitalize on good opportunities to finance 2030 projects. Developers will collaborate with the Saudi government, which has offered the land for the projects for free and will conduct studies and other preliminary work for the projects.
Saudi Arabia received bids for Sakaka in late 2017, and the renewable company Masdar submitted a historic low bid for the project at $1.79 per kilowatt hour—24 cents cheaper than the next lowest bid. A REPDO official read bids from eight firms on a live webcast.
Acwa Power, a Saudi Arabian company, submitted the second lowest bid. The cost of the bid includes the price of producing a kilowatt hour of power, maintenance fees, costs of development and upfront capital, and equity and debt financing costs.
The record-breaking low bids are a product of several factors, including convenient connections to Saudi Arabia's national power grid, favorable financing, and sizable projects that will allow developers to produce electricity at a lower price due to economies of scale.
Analysts have noted that Masdar's low bid may not secure the project for the company. Other companies have submitted bids at a higher price per kilowatt hour along with plans for a larger plant. Masdar's bid was for a 300-megawatt solar photovoltaic plant.
REPDO will review the bids, and it has said that it will make a decision before the end of 2017. The project is estimated to cost about $300 million, and it should come online by the summer of 2019.