The ongoing development of Iran's Chabahar Port is opening promising new trade and transport options for Afghan businesses. In early June, in the latest news about the port, Afghan officials announced that refrigerated containers had been installed there to allow for refrigerated goods such as agricultural and fisheries products to be exported to other countries.
Mojtaba Mohammadzadeh, head of the Shahid Kalantari Port in Chabahar, said at a press event that these processing centers will allow refrigerated goods to be packaged for export, a key development for trading partners of Afghanistan, which is landlocked. Already, several refrigerated containers full of dried nuts and dates have been sent to India through the Chabahar Port.
"Chabahar Port has paved suitable ways for Afghan traders and merchants to promote their trade and business activities more than before," Mohammadzadeh said.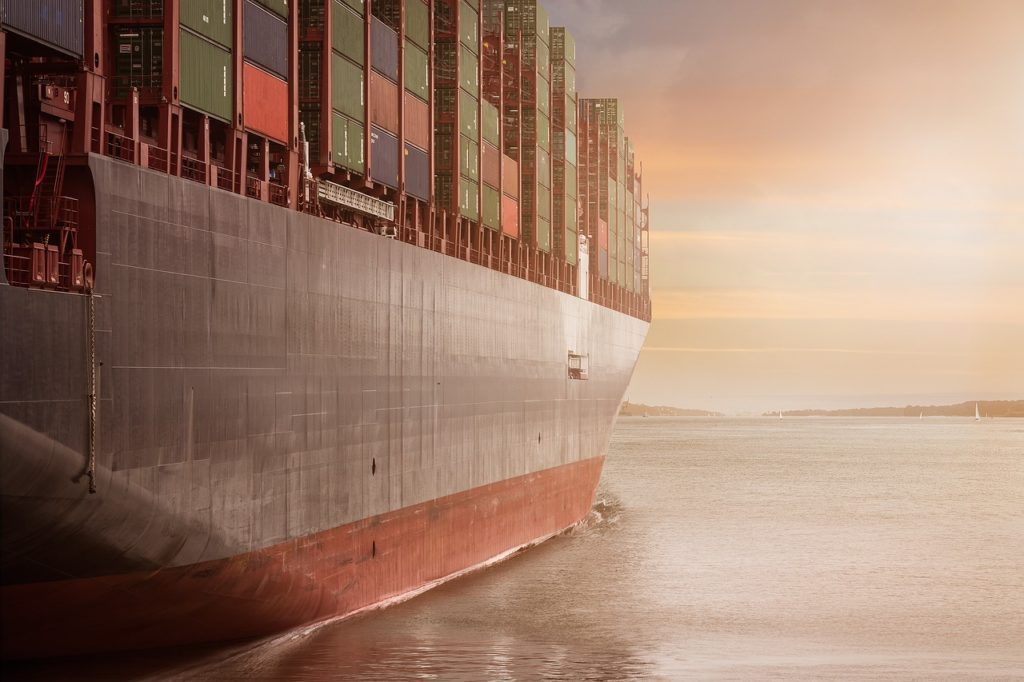 Development of Chabahar Port
The Chabahar location has been used as a port since at least the time of the Achaemenid Empire (c. 550 – 330 BC). In the ancient past, the port was called Tees, and cargo was shipped through there from Eastern Asia and India en route to Middle Asia, the Middle East, and the Caucasus.
Now the only coastal port in Iran with direct access to the ocean, Chabahar is on the southeastern coast of Iran on the Gulf of Oman. It began modern operations in 1983, and it stretches about 300 kilometers across the shoreline and totals 11 square kilometers in area. The port's operations commenced from four berths in two main complexes, Shahid Beheshti and Shahid Kalantari, and it has since become one of the most important ports in the region as cargo travels along the International North-South Transport Corridor.
The port is on the same latitude as Miami, Florida, and it enjoys cooler summer weather than much of the rest of the region, thanks to summer monsoon winds blowing off the Indian Ocean. The average high temperature at Chabahar Port is 34 degrees Celsius, and the average low is 10 degrees Celsius.
As part of Iran's larger development plan, Chabahar Port will be expanded over the course of five phases of construction that will end in 2024. It now has 12 berths and a 33,000-square-meter warehouse that can hold 740,000 20-foot equivalent units (TEUs). The passenger terminal area, which is about 4,000 square meters, can hold more than 600 people. Ships with a draft of up to -16.5 meters can berth at Chabahar Port, and vessels do not have to wait to berth. With the ongoing expansion, the port should be able to handle 82 million tons of capacity upon completion.
India's Investment
The port continues to break ground in the Middle East, opening new opportunities for trade and transit in the region. In early 2019, it was announced that the port was part of a new Afghan export route that would move goods to India.
"Chabahar Port is the result of healthy cooperation between India, Iran and Afghanistan. This will ensure economic growth," said Afghan President Ashraf Ghani, speaking at a ceremony in Afghanistan's Nimroz Province to mark the opening of the trade route.
India, which has been interested in investing in Chabahar for at least 10 years, already is Afghanistan's biggest export destination. In 2018, Afghanistan sent about $740 million in goods to India, and the new route will only expand its export capacity to India. Indian officials signed a trilateral agreement in 2016 that connected Chabahar with the western coast of India and allowed Indian exports to travel through Iran to Afghanistan. Another agreement between India and Iran that year called for the development of two terminals and five berths over the next decade, and in 2018, India Ports Global took over management of Shahid Beheshti—the only port that India is operating outside its borders. In August, the first Indian container ship berthed at Chabahar Port, marking the first time goods had traveled between the two countries via Chabahar Port. The ship carried grain bound for Afghanistan.
Another Indian investment is the Zaranj-Delaram Highway, which connects the border of Iran with Highway 1 in Afghanistan. India is additionally backing a railway connection between Chabahar Port and Zahedan, Iran. The Zaranj-Chabahar route is significant because it allows for the smooth passage of goods between Afghanistan and India. The freight route begins in Zaranj, the last town in Afghanistan before the Iran border crossing, and travels along Iranian Highway A-71 west to Zabol. There, transporters use national highways 95 and 99 to travel south to Chabahar Port.
While the development of trade routes in Afghanistan, Iran, and India has not been as fast as some officials hope, progress in working together to connect infrastructure such as roads and rail networks already is opening up markets and benefiting the region's economies. The Chabahar Port provides sea, rail, and road corridors with connections as far as Europe and Central Asia and will increase the passage of goods between the region's countries.