A new city is rising out of the desert in Qatar. The country's leaders are hoping this will help lead the oil-rich nation into a future with a more diversified economy that is less dependent on fossil fuels.
Lusail City was first conceived in the early 2000s, the vision of Sheikh Hamad bin Khalifa al Thani, Qatar's former emir. The idea germinated until Qatar, a country with no soccer history or soccer stadiums, won its bid to host the 2022 World Cup. The project quickly transformed from idea to reality as the country developed plans to build the Lusail Iconic Stadium and a huge community around it in preparation for the world's largest soccer event.
While Lusail City is still mostly under construction, its community is beginning to take shape and its inaugural residents are moving in. Lusail City is about 15 kilometers from Doha, Qatar's capital, and it is planned as a sort of sister city to the adjacent metropolis.
Lusail City is designed for about 450,000 people, and master plans that have been released include two golf courses, two marinas, 19 hotels, a theme park, and a lagoon. Residents will travel between Lusail City and Doha on subways and train lines, making it easy to commute to the capital for work.
Population Boom
One impetus for the development of Lusail City was the increase in population in Qatar and the anticipation of continued growth. More people means a greater need for places for them to live.
The population of Qatar increased almost 130 percent between 2004 and 2010, primarily because of expat workers moving into the country. However, most of these workers came from developing countries such as Pakistan, Bangladesh, and Nepal to take manual labor jobs with Qatar's ongoing construction projects—including infrastructure for the 2020 World Cup.
Lusail City, however, is not ultimately designed for the workers who are building it. It's focus instead is on highly-skilled people who will move to Qatar from developed nations to take jobs in the country's newly diversifying economy. Their choices of housing will include waterfront villas, skyscrapers, and garden villas.
If Lusail City reaches near-maximum occupancy, it will change the landscape of Qatar's population. An additional 450,000 residents would increase the country's population from about 2.6 million to more than 3 million. More significantly, it could add more people from other countries to Qatar's expat population. Recent data indicate that about 313,000 Qatari citizens live in the country.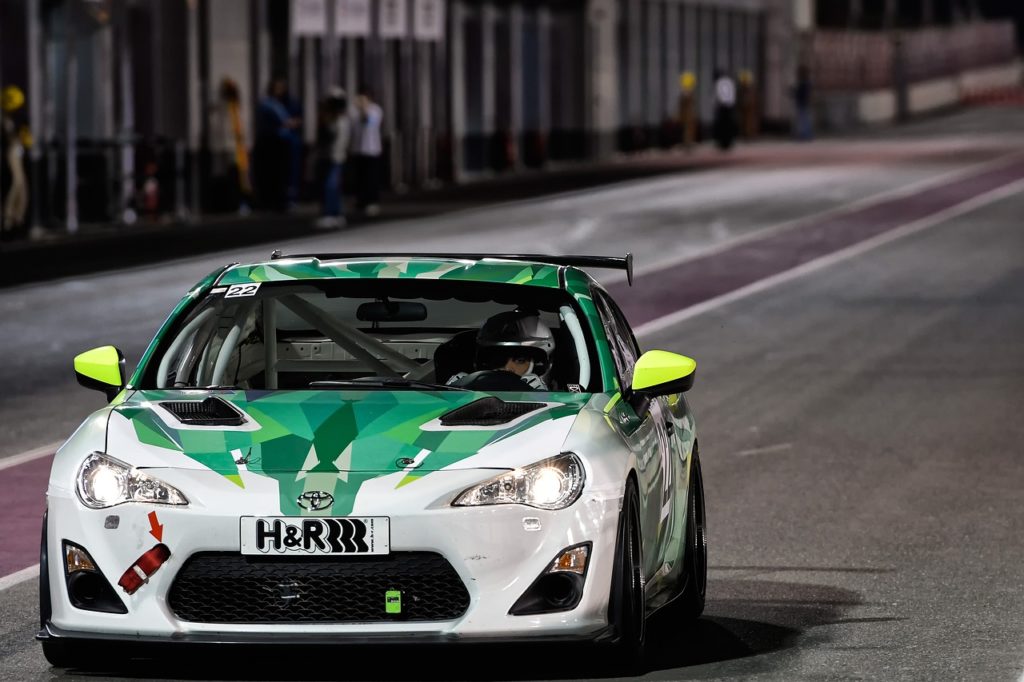 An Urban Model
While Lusail City will become home for almost half a million people, organizers are hoping that the development also will be a model for other Middle Eastern countries in how to build a city that incorporates sustainability, sports, tourism, and economic growth.
Construction is being financed through the government by Qatari Diar, a private real estate company that is prioritizing the project. "More than just another development, it is a self-contained and comprehensively planned city signifying Qatar's progress on a grand scale," a representative from Qatari Diar has said about Lusail City.
The construction literally is changing the shape of its coastal location on the Persian Gulf. Construction crews are cutting a man-made waterway through Lusail's westernmost point, creating Qetafian Island. Officials hope this island will become a tourist center surrounded by beach clubs, resorts, and docks lined with yachts. It will also serve as a scenic backdrop for Lusail Iconic Stadium, which will be built across the waterway from Qetafian Island.
Right now, however, Lusail City is mostly under construction. Thanks to recent momentum and workforce of more than 40,000 people, officials estimate that more than 90 percent of the infrastructure had been completed at the start of 2019. Their list programs work has spanned a decade, including building a new power network, water and wastewater systems and a treatment plants, a 33-kilometer light rail system, and underground pedestrian tunnels.
Living and Working in Lusail
Several new residents of Lusail City spoke to The Guardian in mid-2019 about why they moved there. One interviewee, a communications specialist from South Korea, said he liked Lusail City's newness and that it was cheaper than living in Doha. Plus, he enjoyed the city's ever-changing landscape as surprising new buildings were constructed. One example was Chung's neighborhood, which is based on Italian architectural aesthetics.
While the city's amenities now are sparse—it has a coffee shop and a few office buildings—people do come to Lusail City from Doha to visit the marina at night. When the metro is online, officials expect many more visitors to this new desert city.
Regardless, the wait won't be long for the world to turn its focus to Lusail City. More than 80,000 people are expected to be there for the 2020 World Cup, where they will watch soccer, eat in restaurants, and shop all around the new stadium. Ready or not, the world will be watching.
Featured Image by Box Repsol | Flickr