Israel is running out of land for development, and Israeli officials are floating an idea for expansion that other small countries have successfully employed: building artificial islands.
One of Israel's biggest needs is a new airport, as the Middle Eastern country currently has only one major international airport, Ben-Gurion Airport in Tel Aviv. The facility isn't big enough to accommodate the growing numbers of tourists who'd like to visit Israel and the Israelis who'd like to travel abroad. With the country's fast-growing economy and lack of available land, developers believe artificial islands are a good option.
Israeli officials have considered building an offshore airport in the Mediterranean Sea as far back as 1996. Speaking to the Jerusalem Post in January 2018, Israeli Prime Minister Benyamin Netanyahu said he pitched the idea then, but was stymied by environmental groups. Israel's government approved plans for artificial islands in 2002 and 2012, but they were never constructed. However, Netanyahu said that Israel is "one of the most crowded countries in the world," and the technology and mechanisms used to create artificial islands have "evolved greatly."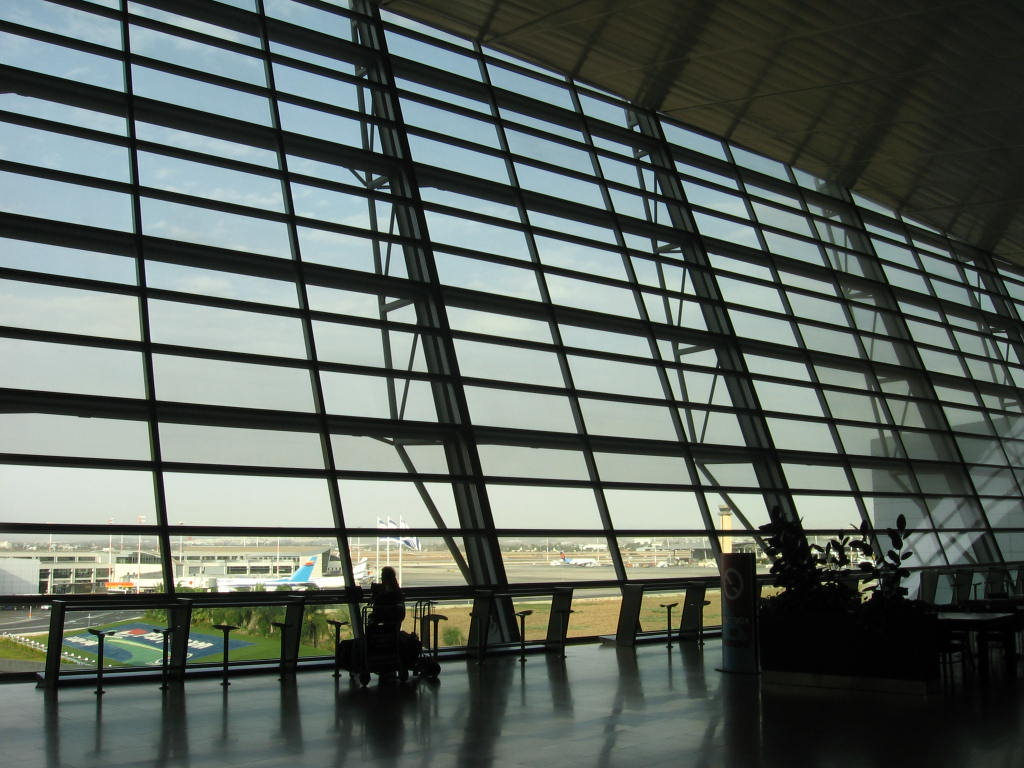 The airport island project would be time consuming and expensive, as experts estimate that it could now cost about USD $10 billion and take up to 15 years to construct.
Building an airport on a manmade island is not unprecedented, however. Japan, another land-limited country, built Kansai International Airport in Osaka Bay for a cost of $20 billion in 1994. The sprawling complex now serves some 25 million passengers each year.
European companies are currently talking with Israeli officials about the airport project, and in early 2018, the Israeli government organized a committee to investigate building infrastructure facilities on manmade islands. "We can't sit around and do nothing while Ben-Gurion Airport reaches overcapacity," Avi Simhon, head of Israel's National Economic Council, said in a press statement.
In the meantime, the Israel Airports Authority is preparing for increased traffic while it waits for progress on the second airport project. The authority has published a plan for $1.4 billion in upgrades to Ben-Gurion Airport, and it expects as many as 24 million people to pass through this year. That's a 70 percent increase over traffic in 2013.
Israeli officials also are considering constructing an artificial island off the Gaza Strip for a Palestinian port, and plans from 2016 show a three-square-mile island with a hotel and a smaller port for yachts. The island would be connected to the mainland via a three-mile bridge.
Artificial islands are not new in the Middle East. Developers have been building artificial islands in Dubai and surrounding areas for decades, although some projects have never seen completion. Many of these artificial islands have been created to provide housing for growing cities and create more high-end tourist destinations such as spas and resorts. Here are some of these projects:
Islands flanking Burj Al Arab
When Dubai hosts the World Expo in 2020, officials plan to offer visitors a four-million-square-foot complex with private marinas and luxury villas constructed on two new artificial islands by the city's iconic sail-shaped hotel.
The project, called Marsa Al Arab, will also be home to a water park, a large theater, and waterfront apartments, and it will add about 1.4 miles of beach to Dubai's coastline. The project will cost about $2.3 billion, and officials have not yet revealed how it will be paid for.
Palm Jumeirah
Perhaps the most famous of Dubai's manmade islands, Palm Jumeirah is a series of small islands constructed to look like a stylized palm tree when viewed from above. Built in the early 2000s, it contains apartments, hotels, shops, resorts, and villas. The first residents moved onto Palm Jumeirah in 2007, and now at least 10,000 people live there. The islands, which together span about 1,380 acres, were created from sand dredged from the bottom of the Persian Gulf and rocks transported the mainland.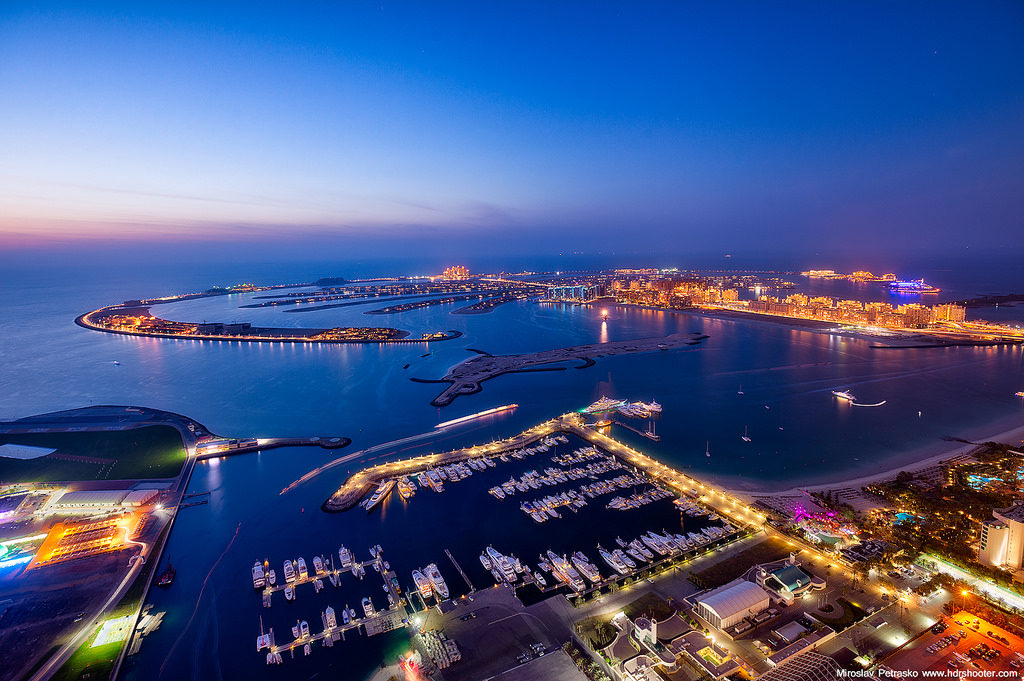 Construction was never completed on two other artificial island developments similar to Palm Jumeirah. Palm Jebel Ali and Palm Deira were designed to be much bigger than Palm Jumeirah, but economic uncertainty in the first decade of the 21st century hobbled the projects. Developers also have stalled on plans for the World, another group of manmade islands that were supposed to look like a world map when seen from the air.
Al Marjan
This four-island project was completed in 2006 about 45 minutes from Dubai, and it has since developed a thriving hospitality industry. The artificial islands are about 2.7 million square meters, and they offer white sand beaches, outdoor adventure experiences such as ziplining, and luxury hotels.
Al Lulu Island
This 1,050-acre manmade island shaped like a crab claw serves as a breakwater between Abu Dhabi and high tides in the Persian Gulf. Unlike many of the artificial islands in the UAE, Al Lulu Island remains largely undeveloped, despite developers' attempts over the years to build entertainment venues as well as residential and commercial buildings. Now, tourists go there for the beaches, which offer free beach chairs, access to a popular restaurant, and great views of the Abu Dhabi skyline.
Featured Image courtesy Richard Schneider | Flickr