Unreliable electricity was once a long-standing problem in the Middle East, particularly in the 1990s when random power outages were frequent, and customers never knew if or when they would have electricity. The GCC Interconnection Authority, which was established by six Middle Eastern countries in 2001, has led to significant changes in the way that power is delivered. The countries interlinked their power systems, creating a large, modern grid that has led to more reliable and affordable delivery of power in the region.
At the close of 2001, Bahrain, Kuwait, Oman, Qatar, Saudi Arabia, and the United Arab Emirates created the GCCIA, which was supported by each country's leaders and electricity and energy ministers. The countries share equal representation on the GCCIA board, which has rotating leadership among its members.
High-Efficiency Substations
Construction on phase one began in 2004, and projects included six high-efficiency substations, a high-voltage direct current converter station, and the installation of more than 800 kilometers of transmission lines and 47 kilometers of land and submarine cable. The GCCIA also installed a central control center for the newly linked grid. By employing HVDC technology, the grid could connect Saudi Arabia's system, which runs at 60 hertz, with the other five countries where grids operate at 50 hertz.
Ahmed Ali Al Ebrahim, who was named the director of operations in 2006, created the grid's processes and operating procedures from the ground up. He built an organization with only 67 experienced employees who work on an "informed client" model that focuses on core operations, while maintenance and other work is outsourced to contractors. Al Ebrahim said this model has proved "very flexible and very economically effective."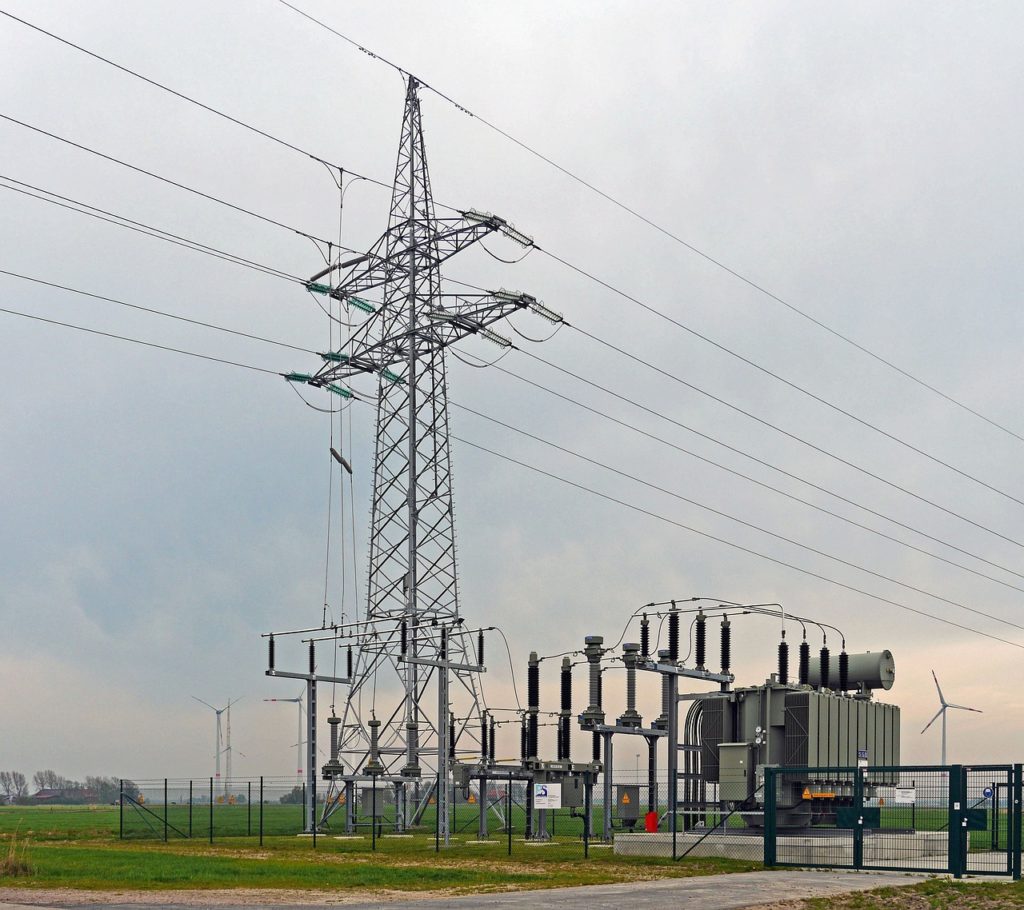 Power Grids Connected
The first part of the system, which came online in 2009, connected four of the six grids. All six countries were linked in 2011, and their power supply system began operating as one grid. Now, the grid contains about 1,200 kilometers of overhead lines and submarine cables, and officials estimate that it has prevented more than 1,300 power outages since 2009. The uninterrupted delivery of electricity has been especially beneficial to factories and hospitals.
The grid's central control center has played a key role in maintaining the grid's stability. Online engineers or control center staff can remotely diagnose problems on the grid from laptops or handheld devices, eliminating the need for the slower manual check. Once a problem is located, sometimes using drones with cameras that fly over lines or infrared cameras that can identify hotspots, the control center can dispatch repair workers to the exact location of the problem.
Economic Benefits
GCCIA leaders now are looking into a new phase of the project: reaping economic benefits from it. Now that the grid is established, they hope to open a power trading market that could make running the grid more cost-effective. Customers would benefit from lower electricity prices.
The grid already has expanded beyond electricity. Along with power transmission lines, the network also carries fiber optic cables to provide the central operations center with reliable telecommunications. Telecom regulators have granted the GCCIA permission to lease extra fiber to data and communications providers. Since the cables are situated on towers about 100 meters off the ground, they have remained intact and have never been interrupted. Now, most GCC telecom operators are connected to the grid's fiber optic network and provide better service than conventional telecom networks.
Another GCC project in the works is the GCC High Voltage Test Lab under construction in eastern Saudi Arabia. Oftentimes, when equipment breaks down or requires maintenance, power companies must send it overseas. The lab will keep that work closer to home, bringing jobs and other economic benefits to GCC countries. Al Ebrahim is also interested in creating a fair pricing model that all countries would use that he believes will lead to increased power trading within member nations.
Looking ahead, the GCC would like to trade energy with other countries. The grid already has provided power at times to neighboring countries experiencing energy shortages, but officials are dissatisfied that more trades have not been made. "There are huge economic opportunities for the GCC countries to grab," Al Ebrahim told Energy Digital. According to GCCIA estimates, the energy trading market could be worth as much as $27 billion over the next 25 years.
Demand for Energy
The demand for energy is there, as other Arab nations still regularly experience blackouts and inconsistent power levels. GCC officials have long talked about connecting the grid to Egypt, Jordan, and Yemen, which do not have a sufficient supply of electricity for their populations nor sufficient funds to increase capacity. While governments have invested in some of the infrastructure, they have never built a workable strategy that would address regional cooperation and power trading.
Ultimately, if the system is expanded and upgraded, it could meet the needs of those beyond the six member countries. As a result, neighboring nations could better balance energy supply and demand while conserving fuel and limiting the impact on the environment.