In October, visitors from around the world get an inside look at the Abu Dhabi's world-class infrastructure and technology advancements in transportation. The occasion? The World Road Congress Abu Dhabi 2019.
Tours of the city's infrastructure highlights will show delegates how the city manages the daily operations of its integrated transportation network. They will also provide information on projects in the works for the future. Organizers expect thousands of delegates as well as government and private industry representatives to attend the meeting, where they will discuss ways to improve road networks across the globe.
Patrick Mallejacq, PIARC World Road Association secretary general, told a media outlet that the delegate tours in Abu Dhabi had become a major part of the World Road Congress. "Abu Dhabi's roads have been recognized as being among the best in the world and this is a fantastic experience for delegates to appreciate the scale of Abu Dhabi's infrastructure," he told the press.
Here are some highlights of Abu Dhabi's transportation infrastructure that will be featured on the tours.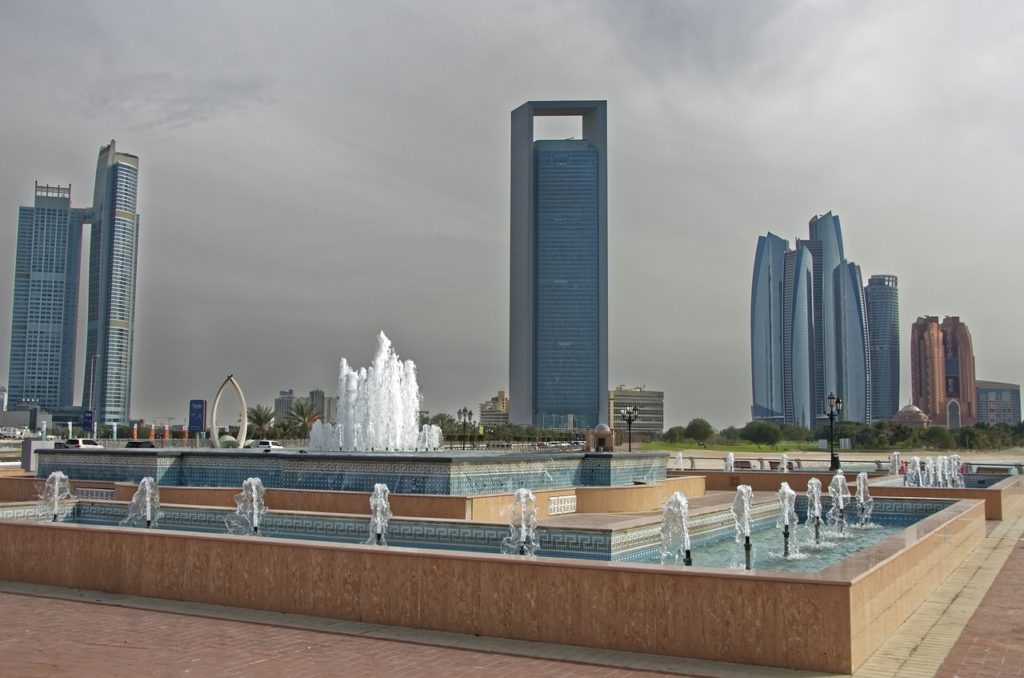 Traffic Management Centre
The TMC, which is managed by the Abu Dhabi's Department of Transportation, was created to help make the city's roads safer and to ease traffic congestion. It serves as central location for sending responders promptly to crashes to resume traffic flow as quickly as possible. This decreases the possibility of secondary accidents and avoids long traffic backups.
The center also employs a team of traffic signal operators, engineers, and supervisors who manage the city's traffic lights. It dispatches support for car crashes that will remove disabled vehicles from the road and provide assistance to broken-down vehicles. As a hub for Intelligent Transportation Systems, the TMC is a central location for managing traffic counting stations and other data collectors, including cameras, that collect, synthesize, and distribute information about traffic all around the city.
Khalifa Industrial Zone Abu Dhabi
This trade, logistics, and manufacturing clearinghouse integrates services across sectors and promotes multimodal connectivity between the area's road, air, rail, and sea networks. The zone, which is located near the Khalifa Port, continues to grow and provide space and opportunity for businesses.
Expansion plans include a master-planned business park as well as district and local centers. Plans are also being made for space for big-box retail stores, a town center, commercial buildings, industrial buildings, and residential and mixed-use development.
Its overall goal is to make it easier for people to do business. To that end, it continues to offer investors and businesses streamlined set-up services, including registration and licensing, along with offices and workspace for employees and competitive prices for water and electricity. Businesses in the zone offer everything from metal products to food processing to polymer conversion.
Yas Marina Circuit
Opened in 2009, this Formula 1 track is part of a complex series of buildings that make it one of the city's most exciting and well-managed venues. The track runs around the Yas Marina and is flanked by five spectator stands and a hill where fans can sit and watch. Along with the Formula 1 Grand Prix, the track hosts professional and grassroots motorsports events throughout the year.
A vibrant entertainment community has grown up around the Yas Marina Circuit. Because the facility is so technologically advanced, it is in demand as a host site for conferences, events, and corporate meetings.
The track isn't just for spectators. It's open once a week for people who want to walk or cycle it. In addition, it offers driving experiences for visitors who'd like to take the wheel on an F1 track. Racecar driver hopefuls can take classes at Yas Racing School, while visitors who are more interested in spending time with friends can meet up at Yas Central.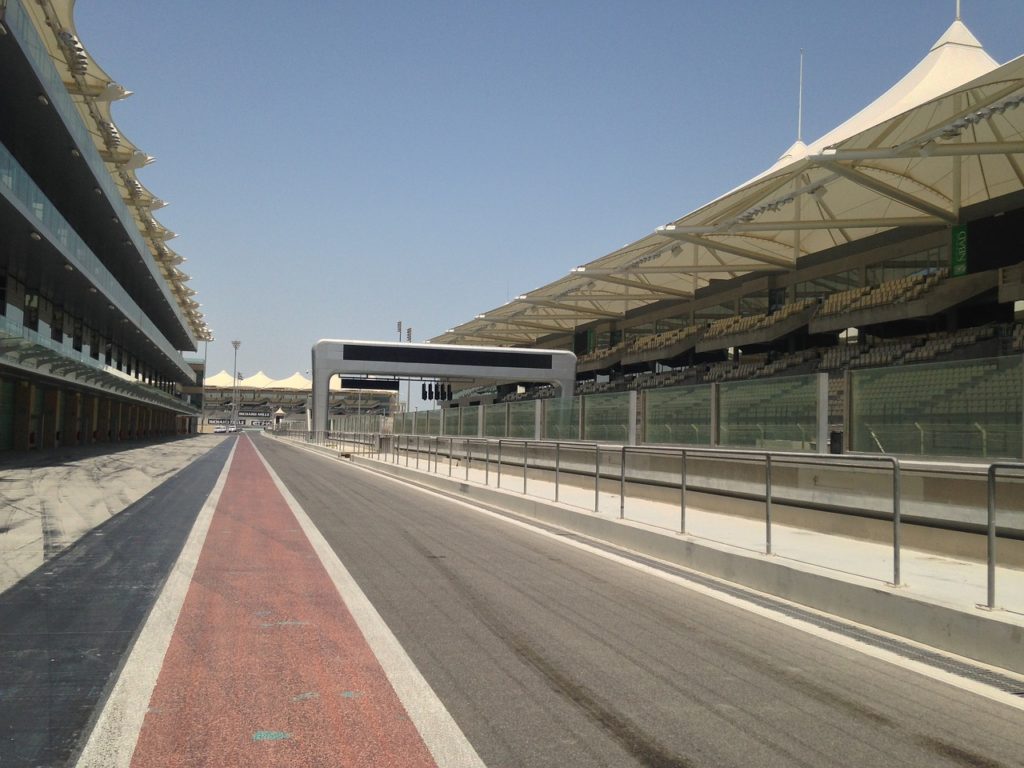 Masdar City
Built by Masdar, a developer with headquarters in Abu Dhabi that specializes in renewable energy projects, Masdar City is a sustainable urban community. It was designed with a focus on low-carbon footprint, clean-tech, and residential neighborhoods with shops, restaurants, and public green spaces.
The city is a "greenprint" for developing urban communities that minimize waste, use energy and water efficiently, and provide ease of mobility for residents. The overall focus of the city is to create a place where all residents can work, play, and live sustainably.
The development also serves as an education center. Students, business leaders, entrepreneurs, and others are welcomed to tour the city. Its large number of high-performance buildings serves as a test zone for monitoring how city dwellers use, conserve, and share resources.
Masdar City's infrastructure is a testament to the value of conserving energy and water. The community uses about 40 percent less water and energy than average, and buildings are made with low-carbon cement and recycled aluminum.
The city is walkable and designed to be pedestrian-friendly. A smart transportation network keeps the community accessible and livable. More than 450 companies have chosen to have a presence in Masdar City, including General Electric, Lockheed Martin, and Siemens Mobility.